THE DYE BATH
, 2016–present
A roaming, pop-up collaboration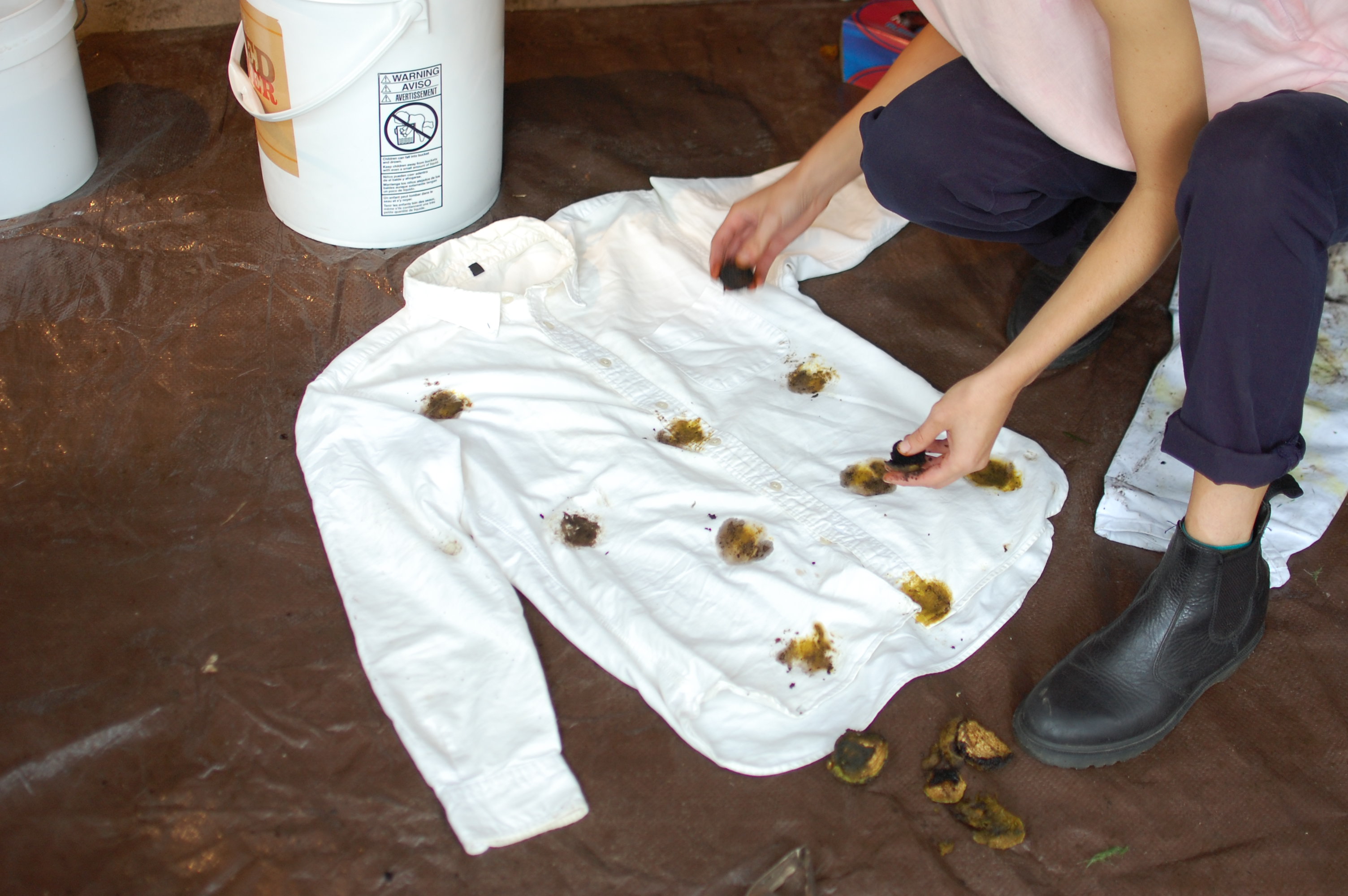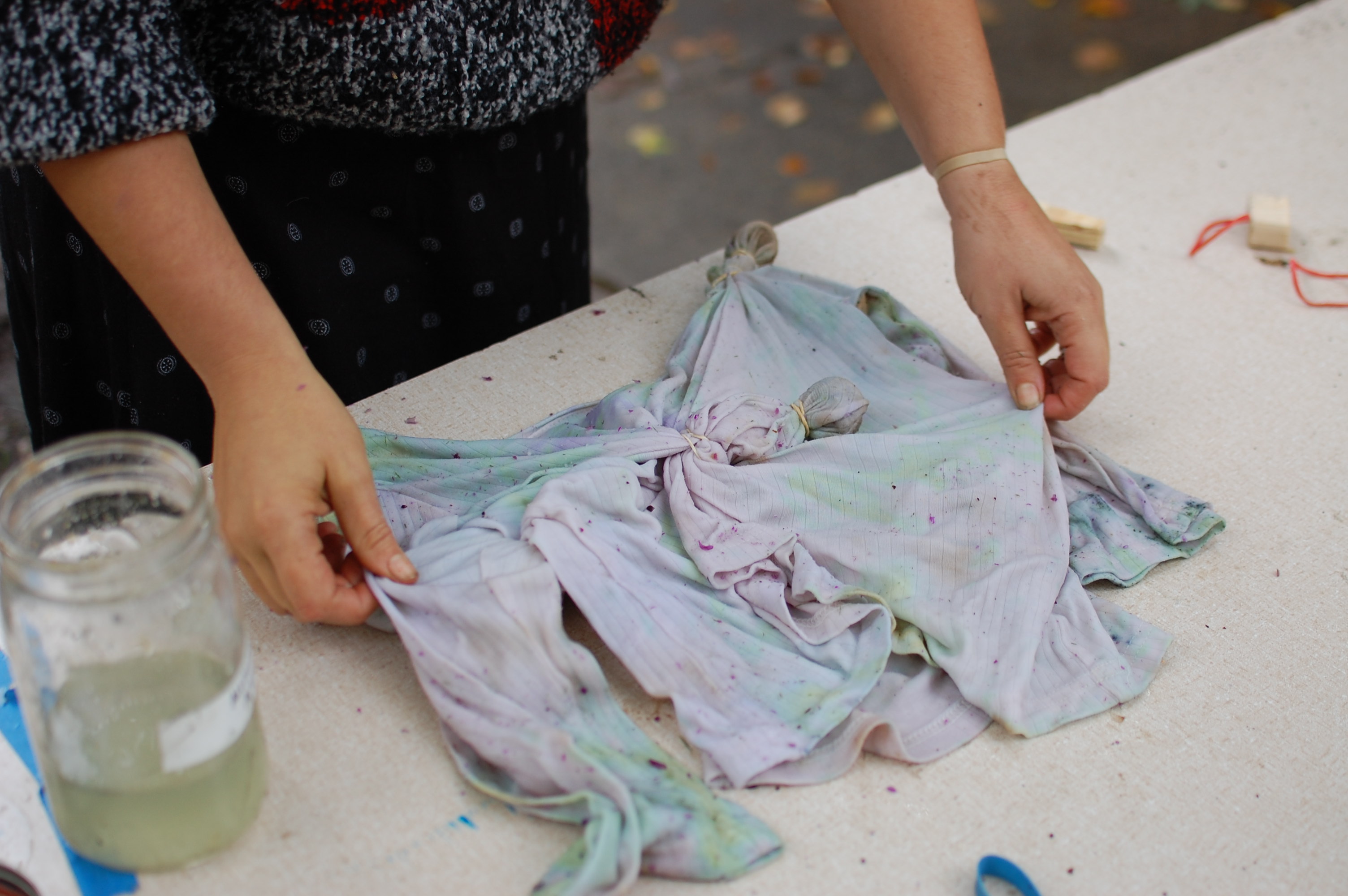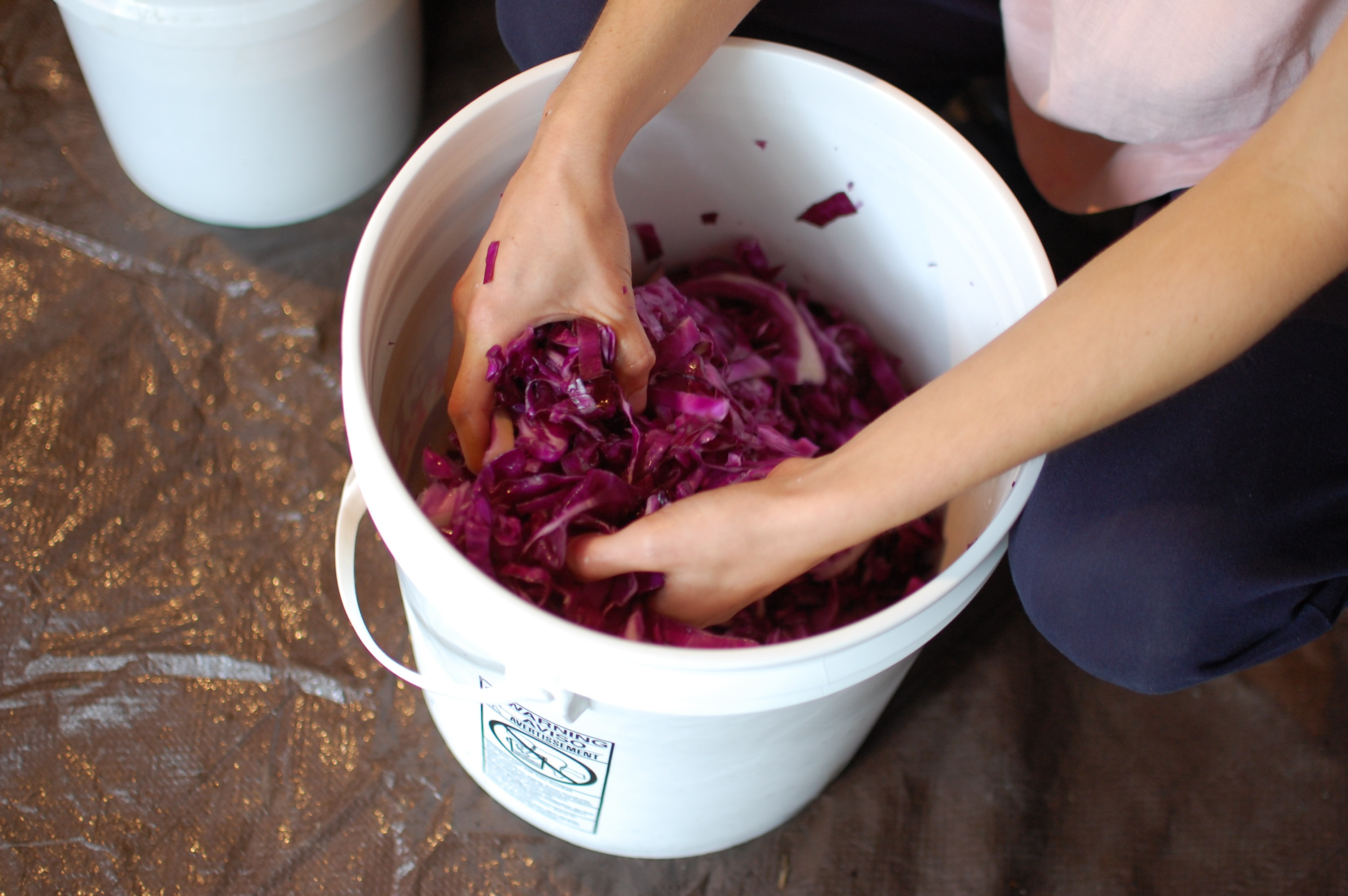 THE DYE BATH is an evolving, intermittent textile project that began in 2016.

The project facilitates a space for curated experimental dying techniques. Each bath consists of a rotating natural dye made from a variety of domestic materials. Past dyes have included grass clippings, cooking oil, red wine dregs, purple sauerkraut, and turmeric. Culled from the everyday, these materials are often responsible for unwanted blemishes on our garments—propelling them to the end of their lifecycle. THE DYE BATH challenges this negative perception of stains by embracing these marks, and suggesting their potential for added meaning as subversive acts of rebellion. To wear a stain is to challenge common perceptions of presentability, functionality, and expertise.

Participants are asked to intentionally blemish their garments and chosen textile items, and are encouraged to add to existing stains and as well beginning with "raw" or unused materials. These textiles continually gain new relevance as they evolve through ongoing use.

Dye materials are made available for participants to engage as they see fit, resulting in techniques that are often as untraditional as the dyes themselves. Rubbing, dripping, and spraying are as common as shibori or tie-dying. There are no mordants or setting processes involved, resulting in varying degrees of color saturation and permanence—the color genuinely forming as a stain. This free-form structure positions participants as student and teacher within a space that lives amidst history, but without system.

All events are free and open to the public.